My delicious husband did something crazy a week before the launch: "Let's take the kids to San Francisco for Easter weekend," he said enthusiastically to which I balked: "Are you kidding me?" And as stressed out about the launch as I was, I acquiesced in deference to the fact that the children had already endured a mom with a piece of jewelry in her hand "thirteen hours a day" to paraphrase our son, and my husband had been working around the clock, while pursuing his own exciting endeavors, in function of the launch.
The trip to San Francisco was very much needed. It was wonderful to catch up with old friends and new in the city and Marin, as well as watch the children hunt for Easter eggs in our friends' lovely Pacific Heights home. The icing on the cake was when one of my pieces was bought virtually off my neck. Our trio enjoyed themselves so much that we scarcely thought of the work that lie ahead.
The pace back home was insane: we ate on the go, begged other parents to chauffeur our kids (an exaggeration because our community is so awesome there was a surplus of the willing) and infused ourselves with caffeine to keep plowing ahead. The day of the event, our household was pulled in a million directions: getting the website up and running, hand-cutting and fraying Belgian linen for the jewelry boxes, naming the pieces, setting the table, cutting flowers, purchasing champagne and wine, and I almost forgot to wear a piece of jewelry!
The chaos morphed into joy as soon as the first few guests arrived, so much so that my web designer/ photographer/ husband extraordinaire stopped taking photos so that we could bask in the joy of the enthusiasm around us, and as much as I wish there were more to document the launch, it was a small price to pay for a magical evening.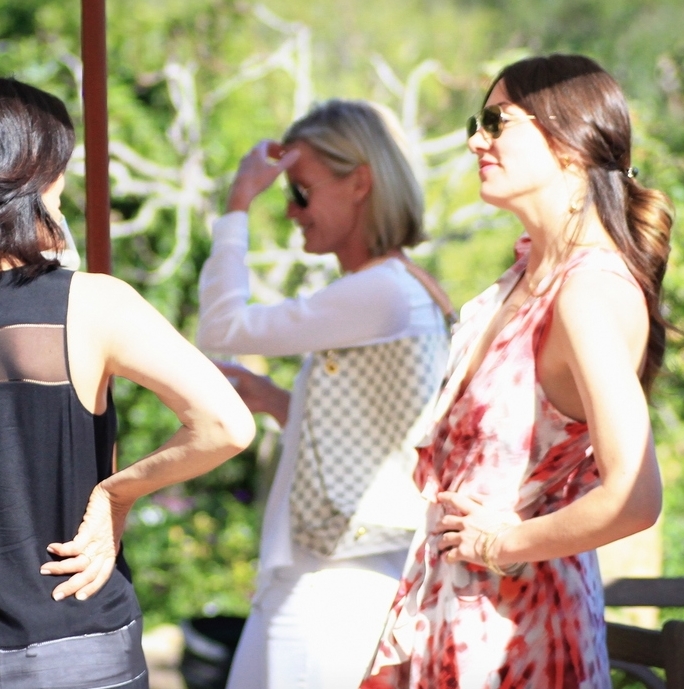 I am humbled by the level of excitement you all exhibited at the unveiling of Designs by Alina, thank you!