It should never have been a difficult choice. Who wouldn't jump at the chance to visit a gorgeous Riad in Marrakech packed with six other adventurous couples? Who would say "no" to an exotic camel ride, a romantic dinner for two in the desert and a trek through the wondrous Atlas mountains at sunset?
That would be me.
When our friends Tatiana and Campion invited us and 10 of their nearest and dearest on this adventure-packed getaway to celebrate their first year of marriage, we were flattered to say the least and in fleeting excitement I hailed "yes" to the proposal. And that is when the sleepless nights began.
It had only been three years since 9/11 had shattered the lives of many, thrusting the world into a state of mourning and casting a shadow of doubt on our desire as newlyweds to begin a family of our own. It wasn't the Middle East, still the prospect of leaving our twin toddlers to pursue the unknown in a farway land had me tied up in knots. As much as I wanted to discover that side of the world, meet up with friends and not forfeit our tickets five days before our flight, I simply could not tear myself away from these sweet little faces.
What a difference a day makes -or six years in this case- for that's how much time had passed since my husband decided not to kill me. Now our new and improved family of five was ready to embark on a Moroccan adventure!
Day 1
Upon our arrival, I am delightfully surprised to discover I will not need to kiss my wardrobe goodbye in favor of full body armor like the travel advisors suggested. Sure, older women are donning djellabas and veils but the younger set sports western clothing, arms and legs exposed even in winter. Another discovery that delights me is the intense hue blanketing everything in sight. It is as though a perennial sunset cast a spell on the grounds and structures around us rendering them deep orange at all hours of the day. The dramatic juxtaposition of light and dark is the most exquisite live example of chiaroscuro I have ever seen and I suddenly have the urge to meet the modern-day Rembrant who surely must be lurking in these parts of the world.
Nestled in the midst of a lush oasis of palm and fruit trees known as the Palmeraie, is Dar Ayniwen, a charming hotel, rich in color and smiles of the genuine kind. Our whole family falls in love with Zakaria, our valet of sorts, from the moment he says mrehba. Yes, the stranger who continually charms us with his kindness, including the homemade chicken soup, blankets and bracelet he offers to our under-the-weather-four-year-old, completely wins us over...tenfold.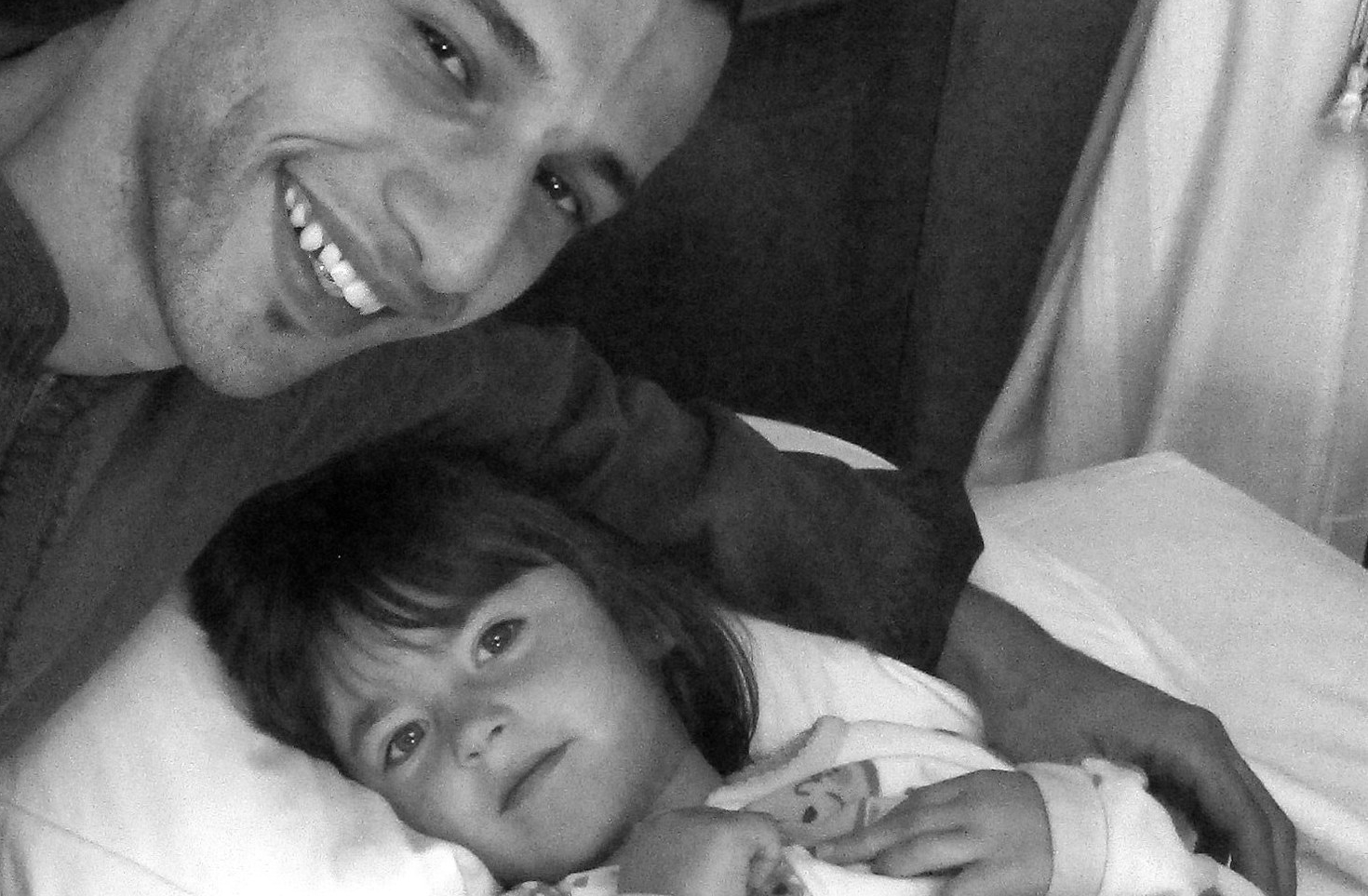 Yes, our family is humbled by the new world of wonder and goodwill unfolding before us. And after a good night's sleep, the real adventure would begin.
Take a stroll through the Medina in Part II, and a dangerous trek though the Atlas mountains in Part III of Happy to be Alive, our family's journey to Morocco. A few photos to whet your appetite...