Sun? Check. Sea? Check. Charm? Check.
With those three requests checked off the list, our family has agreed on our next travel destination. That little secret will be revealed next month but I am delighted to tell you all about the gorgeous hotel we discovered a few years back in nearby Puerto Vallarta
We decided to leave our trio at home in favor for a romantic getaway for two discovering in the process one of the most charming, romantic seaside hotels we have ever visited. Brides Magazine, Newsweek, Sunset Magazine and Conde Nast Traveler have all given this slice of exquisiteness their peremptory stamp of approval, one of them going as far as stating that it "could almost be heaven".
And I couldn't agree more.
What makes Hacienda San Angel so remarkable? Everything. From the sweeping panoramic hillside/ocean views and sublime colonial architecture, to the impeccable, unpretentious grounds and exceptional dining. The well curated one-of-a-kind furnishings of a bygone era are juxtaposed with all the modern amenities one would expect from a world class boutique hotel, making Hacienda San Angel an unmatched experience.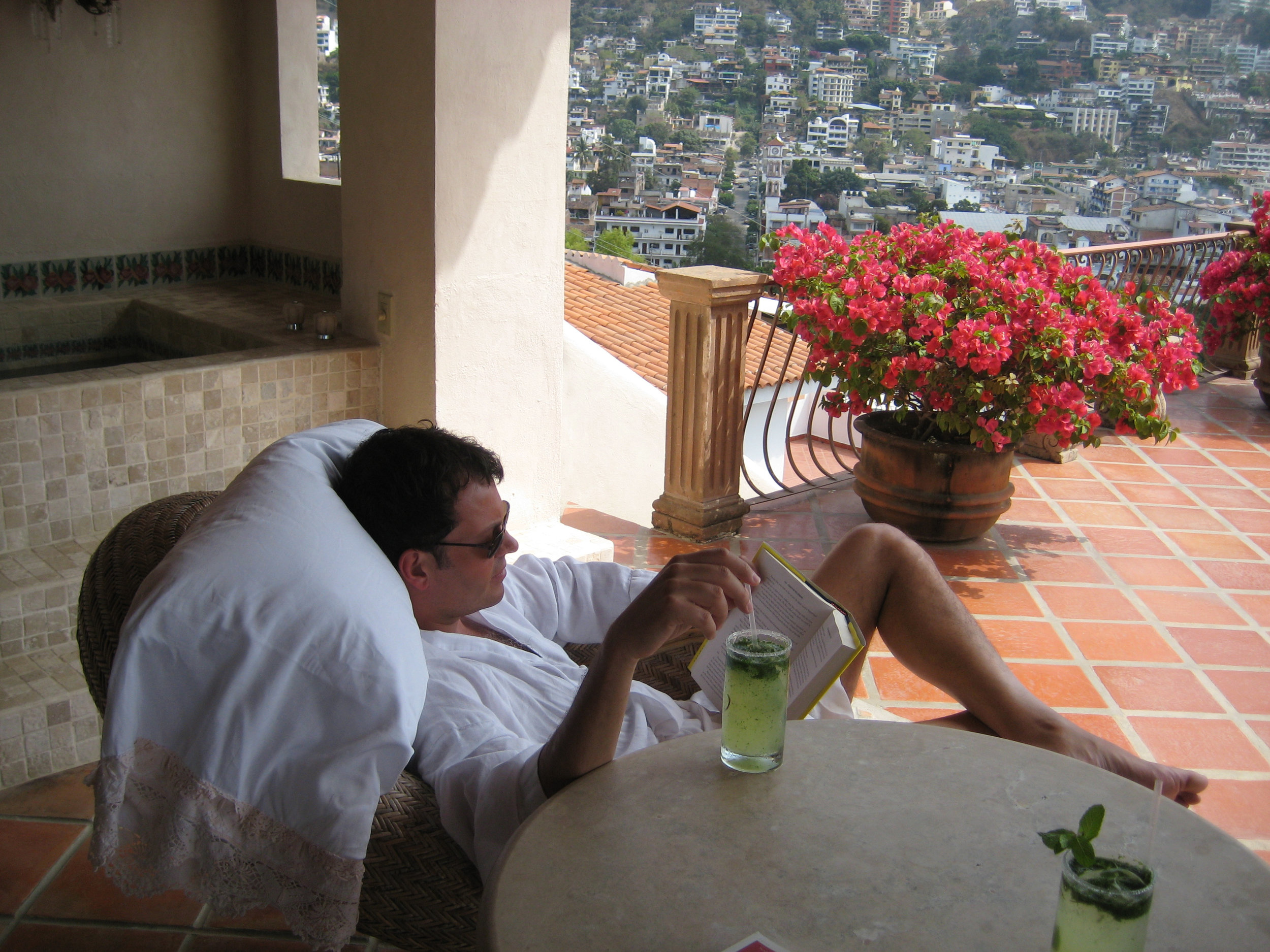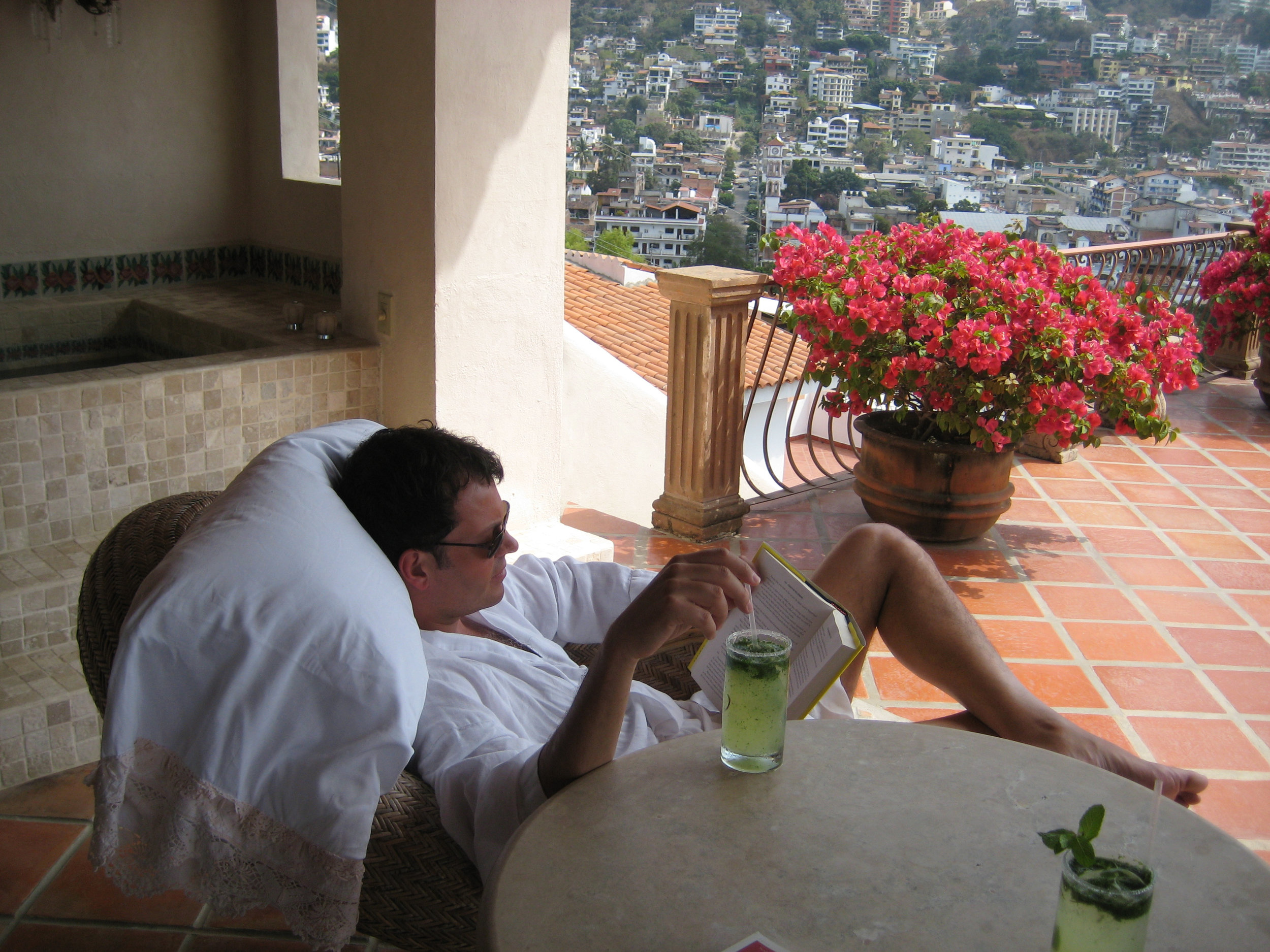 Originally from San Francisco, the proprietor, Janice Chatterton, discovered her oasis while on vacation nearly three decades ago. Following several years of travel to and from Puerto Vallarta, she decided to relocate to the seaside village permanently settling into Casa Bur-Sus, the home Richard Burton bought for his wife Susan after filming "The Night of the Iguana". When presented with the opportunity to purchase the adjacent building, Janice jumped at the chance, eventually opening the doors of the Hacienda San Angel and expanding the hotel over the years without compromising an ounce of its elegance and romantic charm.
Janice is gifted with an exquisite sense of style. Her demand for perfection and attention to detail is palpable in her daily interactions with the hotel staff. A bit of an enigmatic character, she surrounds herself with an entourage of Maltese pups which only adds to San Angel's allure.
We stayed in the San Miguel suite which boasted the type of panoramic ocean/hillside views to which Conde Nast Traveler must have been referring when they stated, if my memory serves me correctly, something akin to "the type of place that invites you to feel free of guilt for choosing never to leave the hotel during your entire stay in Puerto Vallarta."
¡Hasta la próxima!
Banner photo courtesy of Hacienda San Angel Hotel