"You need to buy a house in Marin with a huge garden" said my dear friend, Mara recently after viewing my flower-heavy Instagram feed. But this flower child is also a city girl who is happy to call San Francisco home.
We used to grow roses (over 100 of them) in our Santa Barbara abode and I miss our blooms, not only in spring when we enjoyed them in all their glory, but also in January when I worked with our gardeners who taught me everything I know about their care and the art of pruning.
In the city, without as much as a square foot of green, I take great pleasure in my weekly jaunts to the San Francisco Flower Mart (second only to the one in Los Angeles) often with one of our daughters in tow. The art of pruning has been replaced with the equally rewarding art of arranging. The merchants, with whom I love to converse in Spanish, say that my face and those of our daughters undergo a metamorphosis of joy as we stroll through the color-drenched aisles of blooms.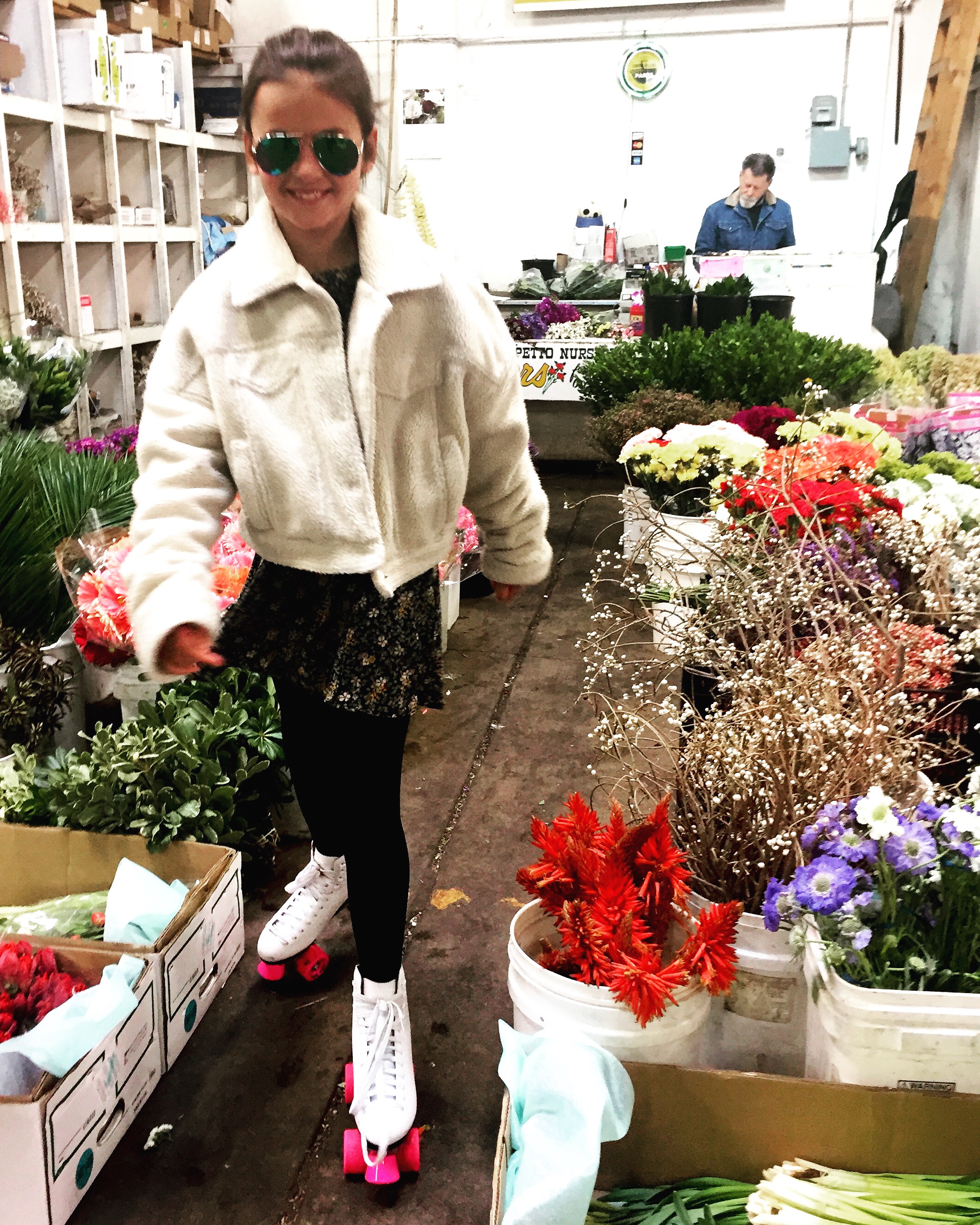 Over the holidays one might say I went overboard with heaps of flowers unfolding across the table like an afternoon tide. During the five hours that followed I was in heaven with new personalities developing in every vase.
Whether I am designing our home, jewels, flowers or in my Hollywood days, pieces for the silver screen, having the ability to create is my very essence. The biggest perk of creative pursuits is that it bequeaths a sense of awareness, gratitude and appreciation for having the freedom to partake in one's activity of choice.
Stay tuned for: 6 tips for arranging cut flowers, the flower child in you will thank you around the bend!